Fundamental principles
of the Outdoor brand
Production quality control at every stage
The responsibility of the brand to the client and support 24/7
Introduction of advanced innovative production technologies
Use of renewable energy in production
How it all started: The appearance of brand and its development
The chronology of company's activities began in 1956, when the production of larch decking was opened in the suburbs of Toronto. The company performed complex closed-loop operations: harvesting, processing and release of finished products from natural wood.
Despite the 1986 crisis (when the Canadian dollar reached its lowest point), production has never stopped. The technological cycle was observed correctly, prices were adjusted, so the products continued to be in demand.
After ratification of the Free Trade Agreement between Canada and the USA (1989), the turnover began to grow rapidly, and the company entered the international level.
Despite the difficulties associated with the transportation of finished products over long (intercontinental) distances, engineers fought for the safety of original decking characteristics and created special protective materials..
Since the mid-90s, the corporation has focused on environmental problems. Outdoor began manufacturing products from WPC (wood-polymer composite), which combine the advantages of wood and plastic. A mixture of wood fibers and polymer, with the addition of modifiers and dyes, is pressed through the holes of special machines (extruders), sintering into a single heavy-duty monolith.
Such composite products do not require a protective coating, are not susceptible to decay and are easy to assemble.
Products based on WPC allow you to save natural wood without losing the construction quality of work
Current products from Outdoor
Popular categories
Products Outdoor are eco-friendly and in demand in civil engineering,don`t decay or fade and retain their original appearance for decades
Popular categories
Products Outdoor are eco-friendly and in demand in civil engineering,don`t decay or fade and retain their original appearance for decades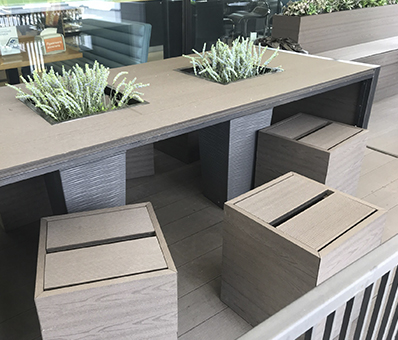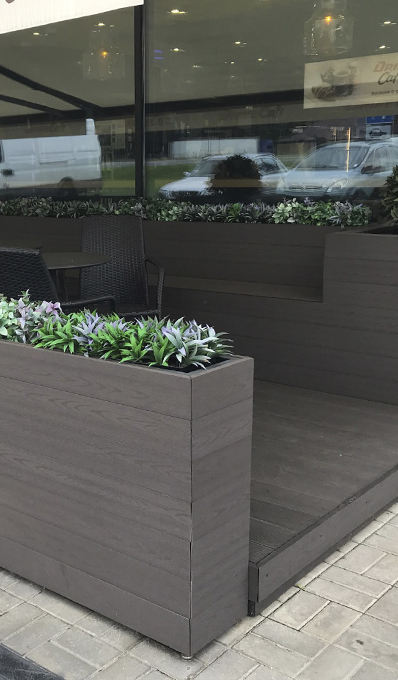 Completed objects Outdoor






Become a partner with the Canadian Outdoor brand in your country
and get unique opportunities to grow your business and increase its profitability
Become a partner